QHY 163 COLDMOS
€1,250.00
Available
-
(Tax Included)
---
---
QHY163 Colour. QHYCCD Medium Size Cooled USB 3.0 Planetary and Deep Sky COLDMOS Camera. 16 Megapixel CMOS sensor!
Estimated delivery time: 30 days

QHY QHY163 Mono or Colour.
QHYCCD Medium Size Cooled USB 3.0 Planetary and Deep Sky COLDMOS Camera. 16 Megapixel CMOS sensor!
The QHY163M/C camera is an incredible value. It uses a relatively large 4/3inch, 16 Megapixel CMOS sensor, available in both monochrome and color. The QHY163M/C has exceptionally low readout noise (as low as 1 electron!), low dark current and two-stage cooling capable of reducing the sensor temperature to -40C below ambient. The sensor chamber is sealed and the optical window is heated to prevent dew. The camera's interface is USB 3.0 and delivers [email protected] megapixel full resolution output, [email protected] HD video output.
128MB DDRII Image Buffer
QHY163C has a built-in 128MB DDRII image buffer. The benefit of the image buffer is that the memory will cache the image and transfer it to the computer when the USB interface is not busy or being interrupted, and the frame will not be lost or corrupted. This buffer also allows a slower computer with USB 2.0 socket to capture every frame without loss even if the USB socket is occasionally busy with other peripherals. This buffer also helps multiple camera applications and avoids USB transfer problems. For example, it is possible to operate four QHY163M cameras on the same computer to create an LRGB imaging array.
Anti-Dew Technology
With more than a decade of experience designing cooled cameras, QHYCCD has applied this knowledge to the QHY163 camera. The full anti-dew technology includes a sealed CMOS chamber with silicon gel tube socket and a heated chamber optical window. This technology prevents dew from forming on the sensor itself, or on the chamber window, even in a high humidity environment.
Independent Review
For an independent technical review of the QHY163M, click here, you could read a very thorough discussion regarding reading noise, full well capacity, dark current, noise FFT and other information: Step from DSLR to QHY163M
Main Features
Cmos sensor: 4/3 inch 16 Megapixel CMOS
Sensor:
Effective Pixels: 4656 * 3522
Pixel Size: 3.8um x 3.8um
Effective Area: 17.7mm x 13.4mm
Shutter: Electric Rolling Shutter
Readout Type: Progressive Scan
FullWell: 18-20ke Typical
QE: TBD
Readout Noise: [email protected] gain [email protected] gain
System Gain: TBD
Unity Gain: TBD
AD Sample Depth: 10-bit/12-bit (8-bit/12-bit output)
ROI Support: Yes. Any Area ROI
Exposure Time: 50us - 1800 sec
Frame Rate (on 8bit) :
In-Camera Image Buffer: Yes, 128MB DDRII Buffer
Cooling:

2-stage TEC, -40C below Ambient, typical.
Temperature Regulated

Power: USB Powered for camera and +12V powered for TEC
Anti Dew Control: Air Connector for removable silicon gel tube - Heat board for optic window of airproof CCD chamber
Computer Interface: USB 3.0 Super Speed
Telescope Interface: M42/0.75 & 2-inch adapter. Optional C-mount adapter
Color Wheel Port: 4-pin QHYCFW2 socket
Guide Port: 6-pin RJ11 Guide Port
Optic Window: AR+AR (Mono) - IR+AR(Color)
Power consumption: TBD
Electric Interface: 12V input with lock, USB3.0 socket, 4PIN QHYCFW, 6PIN RJ11
Weight: 450g
The camera is ready to be used:
Camera QHY163C
USB3.0 cable(1.5m)
Self-locking power cable
6pin guide cable
Car power adapter
Drying tube for desiccant
M42/1,25 inch adapter
Find here the user manual of the 163 camera.
---
QHY163C Beta Testing Images. Here is a first light beta test report of the QHY163M on CloudyNights Forum, including some DSO images and test data of the system, read noise, gain, and full well capacity.
M42 - 36x180sec, 16x30sec Luminance filter, Gain=5, Offset=35d, by David with FSQ106EDXIII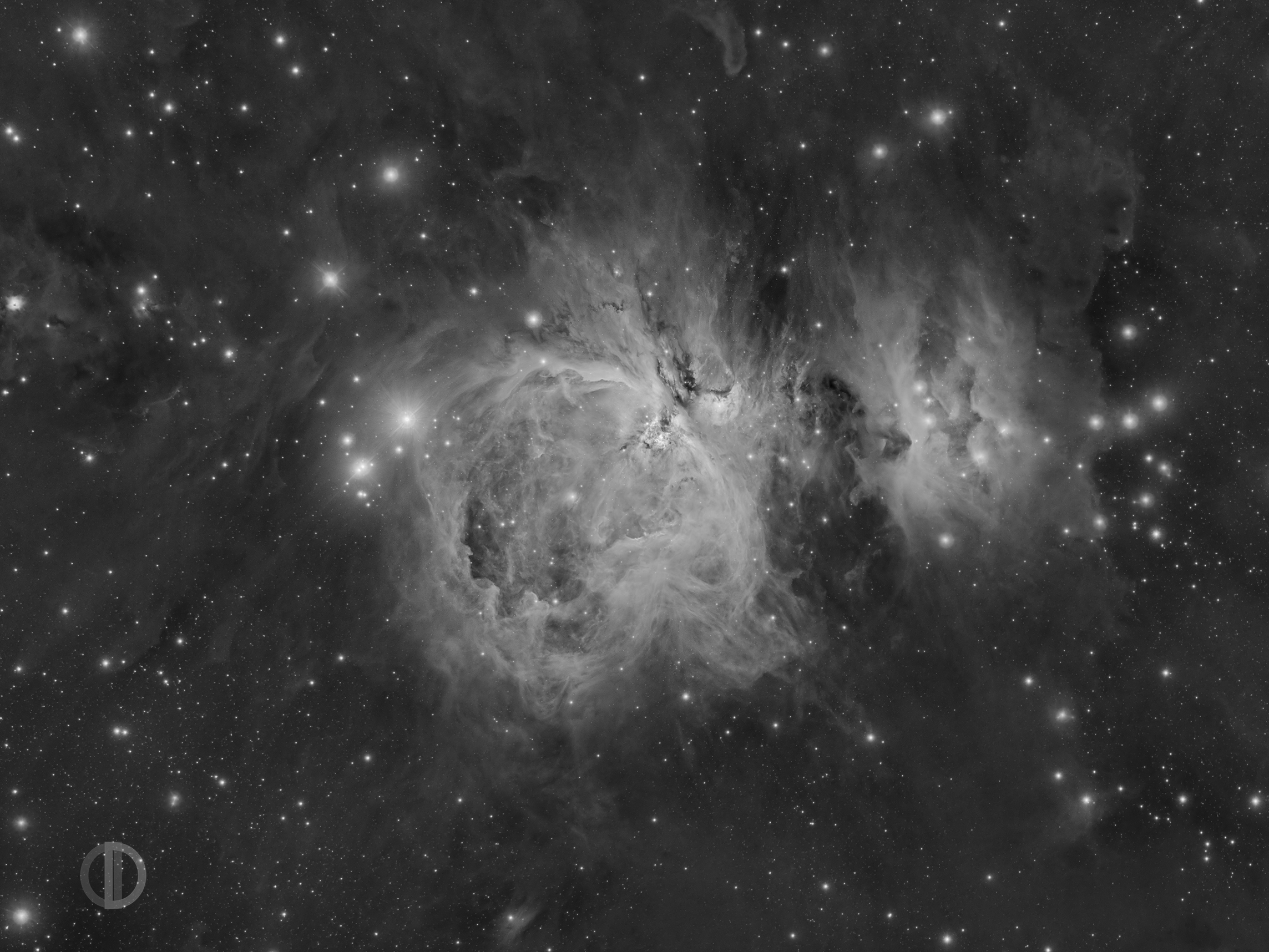 NGC6940, 30minutes L, 3x15minutes RGB, QHY163M TS Photoline 130mm refractor, EQ6 mount. Captured by Lukasz_Socha, Poland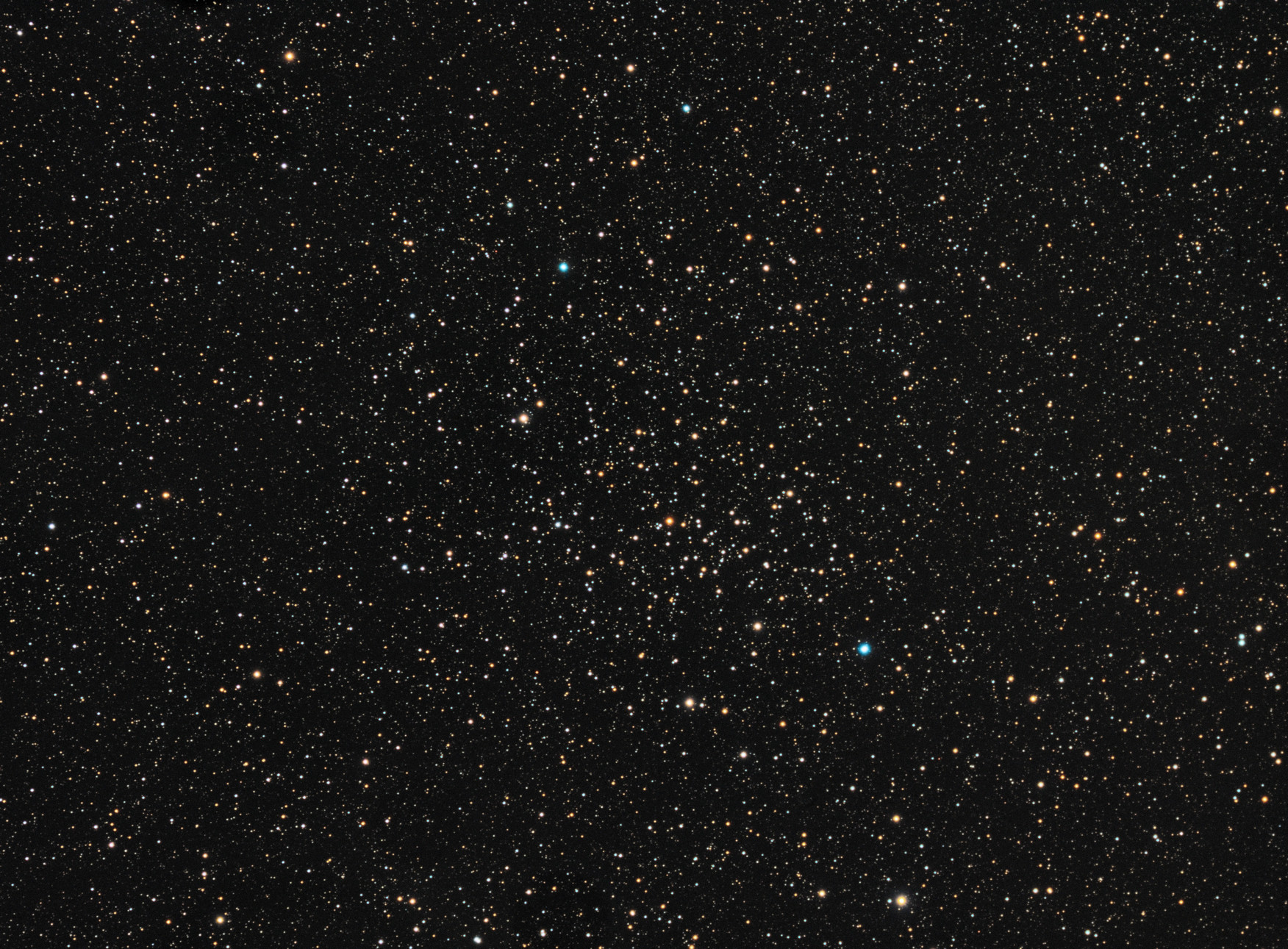 A very faint Object SH2-224 captured by David. QHY163M, WO FLT-98, gain 9 and offset 30, 62 frames of 8 min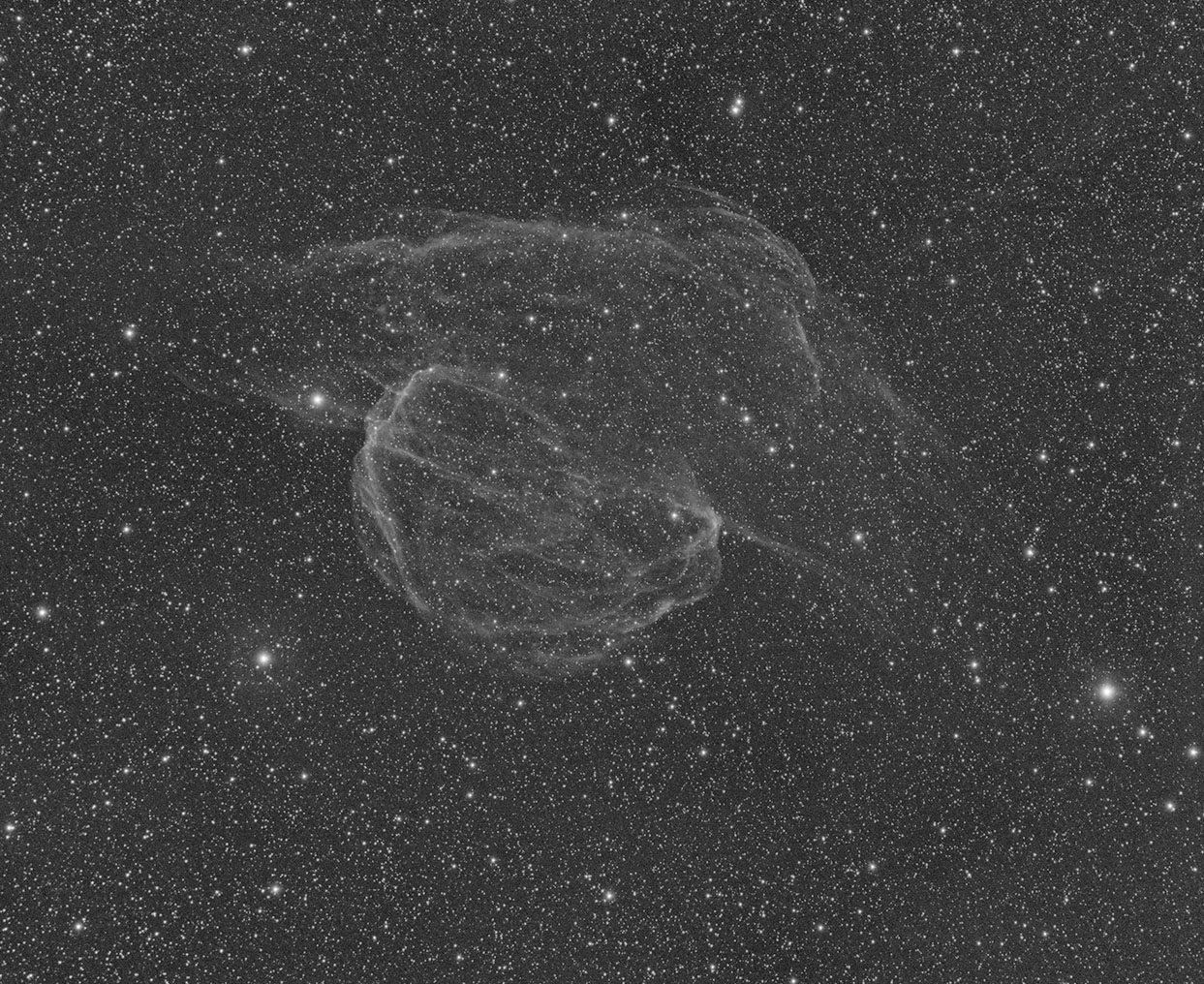 NGC7000, 6x10 min H-a, 6x10 min OIII, 3x8x2 min, QHY163M TS Photoline 130mm refractor, 0.79 focal reductor EQ6 mount. Captured by Lukasz_Socha, Poland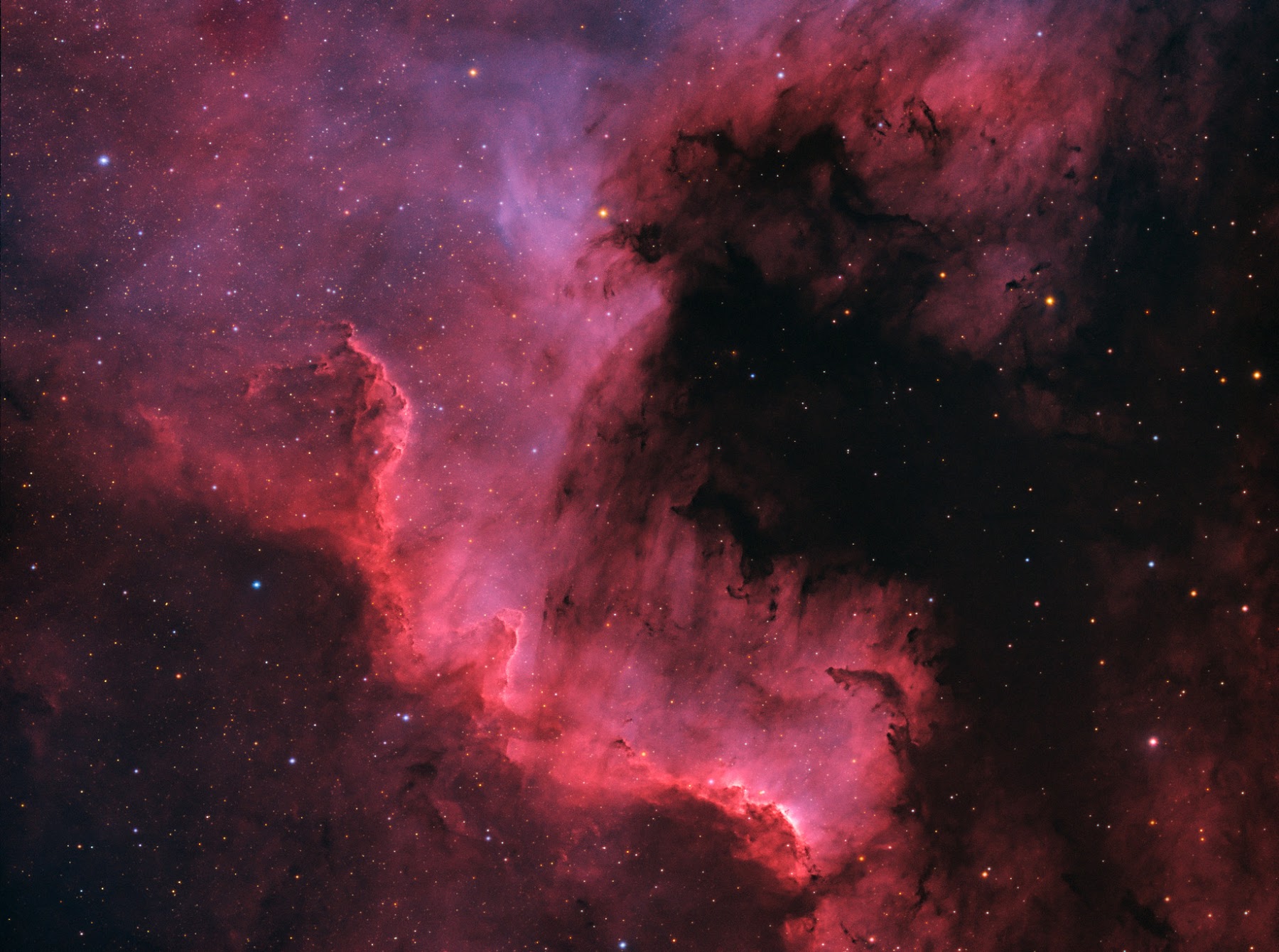 ---
Multiple Mechanical Setup of QHY163C
You can install the QHY163C on different OTA/Camera lenses with the standard or optional accessories that QHYCCD has designed. By following the QHY163C Connection Combination Table (at the end of the page)